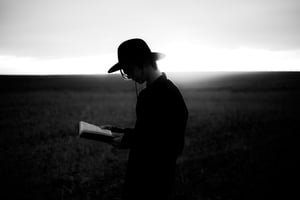 Sometimes you've got to share information that just isn't as exciting as you'd like for it to be.
We've all been there.
When this happens, how can you make it engaging for your readers? After all, you don't want to scare them away from checking out your content in the future.
Content should always be designed to capture your reader's attention. That's why we create it in the first place. It's another opportunity to convince and convert your audience and grow your business. Conversion rates are six times higher in companies that use content marketing.
So how do you make your content engaging? Especially when it's less than thrilling?
Here are a few things you can add to your content toolbelt to make it a bit more exciting for your readers—and for you!
Switch Up the Kinds of Content You Create
You don't have to write the same kind of blog with the same kind of format over and over and over again. Try something new instead! If you're used to putting out text-based content, look into producing new content in the form of graphics and pictures, instructional videos, and infographics.
Infographics alone can increase web traffic by up to 12 percent, and studies show that our eyes pay special attention to the information presented in information-carrying images. You can convey a lot of content and keep readers interested.
There are all kinds of ways to reach your readers and subscribers without having to rely on text-only formats. If you are wanting to publish a blog post but you're worried that your information is important but not engaging, try publishing with an entirely new format—and then have fun with it! If you have fun, your readers will too.
The other bonus you'll receive when you focus on creating new kinds of content? They're extremely shareable, so don't forget to add share buttons to your page to increase traffic!
Keep It Short
If you're worried that a particular topic isn't as exciting as you'd like it to be, you don't have to go on for pages about it. Sometimes you have to convey certain ideas or pieces of information with your readers that isn't as thrilling as some of your more dynamic posts. That's OK.
Rather than try and muster up a certain word length for this content, just keep it brief. Think quality over quantity. Your readers can tell if you are trying to extend the length of a particular piece and disengage, so if you keep it short, they will appreciate your brevity.
One of my greatest challenges with some clients is keeping their content brief. Their audience is extremely busy, and may not have the time or ability to read a long-form article.
Use Your Voice
There's a lot of content out there, and some of it might be similar to what you are saying. So the key to creating content that's unique, original and engaging is to make it your own.
There's a lot of evidence to suggest that we can establish trust with our audience when there's a sense of familiarity. It requires less effort to process what we are hearing or reading when it is familiar to us. Your content is a great way not only to let your readers know more about who you are but also to establish trust with them as well.
Using your unique tone of voice can have a big impact on the kind of content you create. It can even provide your content with additional purpose.
What I'm saying here is: Don't worry about sounding like something that you aren't. Use your own words. After all, you're the expert.
Make It a Story
Your content doesn't have to fit some pre-prescribed mold of an informative, lecture-based essay. Think about the people you love listening to the most: They are great storytellers. And it's an art form—we talk all the time about "the art of storytelling."
Some of your content can take the form of a story, using fact and narrative together to convey something to your audience. There's a lot of evidence that suggests that this is a major way that marketing will be done in the next five years—through content and storytelling.
"Great stories happen to those who can tell them." —Ira Glass
Are you worried about your storytelling skills? Fear not; you're totally capable of writing a story if it's something you're passionate about. Here's a great guide to storytelling—about what it is and what it isn't and how to get started getting your creative juices flowing.
By the way, if you find this content useful, you can subscribe to the blog via email.
Provide Plenty of (Interesting) Statistics and Links
Another thing you can do to make your content more engaging (and boost your SEO along the way) is to include lots of statistics to back up your claims. When you link to these stats, you are increasing your credibility, and you are more likely to convince your readers to act.
However.
We all remember how terrible it was to try and memorize facts and figures when we were in school. So don't treat your project like a lab report. If you find useful statistics that are interesting and valuable to you, those are the statistics you want to share.
When something is interesting to you, that will be reflected in how you write about it, and that's when you can make your content more engaging. Think of statistics like spices: You can use them to add lots of flavor, but you should only add the spices that taste good to you. Otherwise, you won't enjoy the outcome.
What's the takeaway here? Find ways to make your content exciting for you. When you're excited about what you're sharing with your audience, that will shine through and make it more engaging for them too.
Are you looking for new ways to engage with your readers? Maybe it's time we talk.
---
I empower businesses and marketers to create automated content systems that elevate sales and delight customers. Here's how it works.
Also, heads up, I may receive commission on purchases made through links on this page.