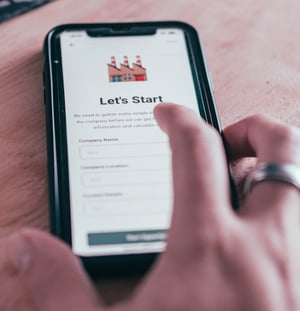 A recent client project I did, and one I recommend to all my clients, is setting up an automated workflow for new customers. Much like ones for new subscribers, by giving your customers the information they need to work with your product or service best, you're helping to ensure they stick around as customers. You need to help them through the onboarding process at a steady rate. No book-long guides on getting started and no rapid-fire to-dos that they may not have time for or understand the need for.
Instead, by answering a series of questions you'll be able to determine the content that will most help your new customer. This means you or your support team will have less how and why questions to answer, your customers will find using your product or service more frictionless, and sales is happy because there's less churn.
Here's the questions to answer:
what are the things that new customers need to do to be successful?
what are the things they need to know?
what are the common questions they ask?
what's the best way for them to get help?
what are the opportunities for upgrade/upsell?
What are the things that new customers need to do to be successful?
This is where you ask the most basic of things: what do your customers absolutely need to do first. If you have a social media publishing tool, it's connecting their accounts, if you have an accounting service, its' getting their financials. What is the MVP version of their interactions with you? What are the quick wins to establish that relationship post-sale?
What are the things they need to know?
If you have a kick-ass support forum where fellow customers can answer frequently asked questions, then you need to point that out to new customers and get them to go there. If there are certain ways your software works best then your customers need to know that. These are things they don't necessarily need to do, these are things they need to be aware of.
What are the common questions they ask?
Your support team and sales team are vital for this question. What are the FAQ's? If there are questions that keep bubbling up, it means your website content isn't doing its job. Long-term: fix that so this question stops popping up. Short-term: teach your customers the answer via their onboarding process.
What's the best way for them to get help?
This is a no-brainer: when your customers have questions (and they will!) where do they go to get those answered? If they have a dedicated account manager, this email should come from them. If there's a special channel for paying customers versus a freemium product, how do they access that?
Finally: what are the opportunities for upgrade/upsell?
While not strictly a "help the customer" email at first glance, it's possible that your customers are now using your product or service but are also interested in other offerings that enhance the first. What if you have a website hosting business, but also provide content creation, or SEO audits? As we said in the retail world, WITTDTJR, or what it takes to do the job right. (That's right, I worked at AutoZone). What else could the customer use to make their experience better?
Obviously, every customer onboarding series is going to be unique, and sometimes even the onboarding series within your different personas will be unique. The goal is to identify what they'll need before they ask, and provide it before they need it.
---
I empower businesses and marketers to create automated content systems that elevate sales and delight customers. Here's how it works.
Also, heads up, I may receive commission on purchases made through links on this page.