From Aesop's Fables to the Epic of Gilgamesh, the reason why stories survive the test of time and resonate with us through the ages is that they enable us to connect on an emotional level, not only with the characters, but also with the storytellers themselves. Throughout history, and all around the world, stories have been used as mnemonic devices, cautionary tales, and of course, a means of sharing the joy of an experience.
The thing that sets a story apart from a simple string of facts is its subjectivity. That spark of emotion and humanity triggers a reaction in the listener, whether they agree with the sentiment or not. This engagement makes the narrative memorable, makes us stop for a moment and listen more carefully.
All this is the precise objective of inbound marketing. As such, it is no surprise that storytelling has become an indispensable part of most digital marketing strategies. So whether you have a well-established business, or you're just getting things off the ground, here are a few of the ways in which you could shore up your inbound strategy with a few well-placed stories.
Show Another Side of Your Brand
It can be all too easy to get caught up in the hard sell, but this isn't always the best way to increase your traffic or improve engagement. Many of your fans already have an idea of what to expect from you, but that doesn't mean they're not interested in the rest of the details. The stories you choose to tell give you an opportunity to inject a little more personality into your marketing, or even show your brand in a new light.
A little humor can go a long way, and demonstrating that your brand has a fun side may attract customers you had formerly struggled to engage. Meanwhile, interspersing your marketing content with humorous pictures, gifs, and video clips can break things up a bit, and keep people interested.
Digital storytelling can even be used for a behind-the-scenes look at how your business runs. This could include anything from a look at a typical work day to a chat with an employee. This insider perspective yet again adds a sense of exclusivity, and forms a connection with the brand that is not otherwise immediately apparent.
Demonstrate Your Creative Flair
Some of the most successful digital marketing narratives have been those that touched on thought-provoking issues, such as the Always campaign "Our Epic Battle #LikeAGirl" which addressed the impact low confidence had on young women and girls, and sought to combat it.
Christmas adverts are regular culprits as well, generally tugging on the heartstrings and leaving many of their viewers in tears. That kind of impression sticks, and viewers are reminded of brands when they start thinking about where to shop for the festive season.
The key to a truly impactful story is to develop detailed buyer personas based on your consumer data and your intended audience. Once you know whom the story is for, you can tailor it to fit. If in doubt, Google Analytics can help you define meaningful demographics, and even suggest the likely preferences of those demographics.
Meanwhile, the content you create — and the way in which your audience interacts with it — will provide a wealth of data that can be used to further enhance the experience for future visitors. So get creative, and be willing to fail along the way.
Share Stories Across a Range of Media
Simply maintaining a brand narrative can promote the creation of more varied content. You can leverage everything from tweets to video content to create a multi-platform marketing campaign that encourages users to get involved. For example, you could share brief snippets via Twitter, or an evocative image on Instagram, while encouraging users to learn more by checking your website, YouTube, or another platform of your choice.
Mixing it up in this way keeps people interested, and encourages active engagement with your campaign. It also enables you to reach a wider range of people by targeting diverse platforms and using a variety of different forms of content. Just make sure you have defined your target audience so you are still focusing your efforts in the right places.
If you're willing to experiment a little, try getting out some branded merchandise to help you tell a visual story and seed a specific story with your audience (think slogan tees or motivational swag). If you don't have a store suitable for that kind of product range, no problem: if you take a look around, you'll likely find that there is an ecommerce business for sale that fits your style and could easily be extended with something like Printful.
Encourage UGC
UGC, or user-generated content, can significantly impact the success of your marketing endeavors, and can even save you time and money by providing you with a range of free content to use. In addition, it enables you to engage more directly with your audience by reposting this content, and even participating in online discussions with your fans. This level of involvement and interaction also gives users a greater sense of agency, making them feel more invested in the brand as a whole.
Another advantage is that UGC is a fantastic way to build social proof, as friends and family members are more likely to engage with content created by their loved ones than with anything put forward by an unfamiliar brand. As a result of that interaction, they will be more likely to recognize, trust, and engage with your brand in the future. Over time, you may even see a community develop, comprised of individuals who are willing to act as champions for your brand.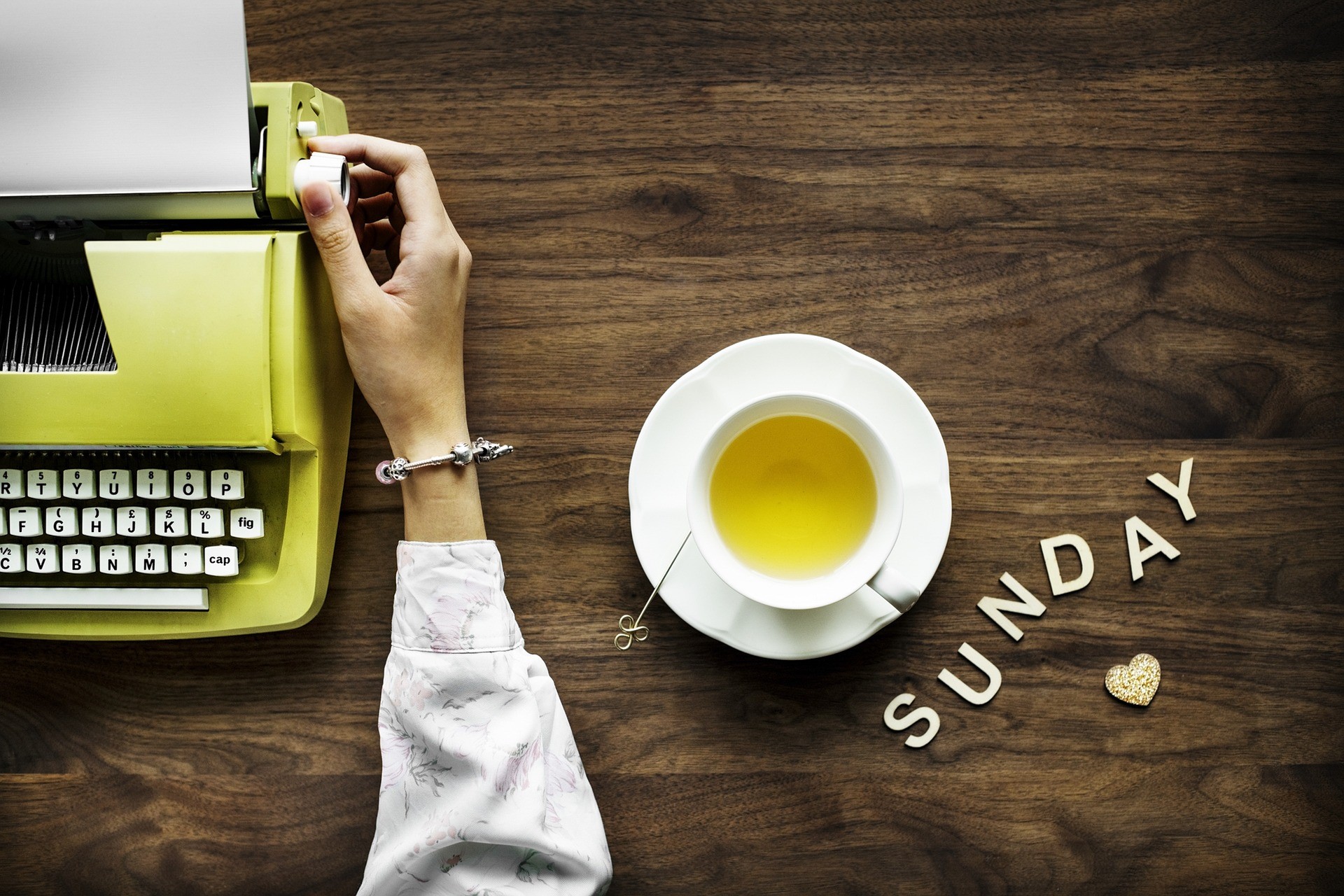 (Image Credit: rawpixel via Pixabay)
Developing a narrative for your brand can feel challenging at first, but you will soon get into the groove, and be able to transform your ideas into stories that truly resonate with your target audience. Remember, the purpose of the story is to connect with people on a personal and emotive level. It doesn't have to be about your product, as long as it is relevant to the audience you aim to attract.
As you become more settled on the voice and style of your brand, it will become steadily easier to incorporate effective storytelling into your campaigns. The messages you convey through these stories will ultimately define your brand, and shape the way it is perceived by potential customers. Even when the stories themselves have been forgotten, the sentiment will remain, so it's important to make it count.
Set aside some time to define your business aspirations, your ethics, and the things that matter most to you and your business. These factors, combined with your brand message, chart your journey to get to where you are today. That story matters to your audience - after all, that's what your About page is for - so don't be afraid to tell it.
---

Kayleigh Alexandra is a content writer for Micro Startups. She loves reading honest and engaging brand stories and gaining insight into how businesses came to exist. Visit the blog for the latest entrepreneurial news and side hustle tips, and remember to follow on Twitter @getmicrostarted.
(Cover Image Credit: Comfreak via Pixabay)
I help business owners and marketing professionals build powerful, automated content systems, which increase sales and boost customer happiness. Here's how it works.