What is the consideration stage?
Once a customer understands their problem, the next step is to look for solutions.
Going back to the example in a past post, Bob discovered that not promoting his content led to almost zero engagement and visibility on his blog.
Now he's decided to focus more on content promotion instead of creation to drive traffic to his site.
He'll probably start his research by looking at content promotion tools: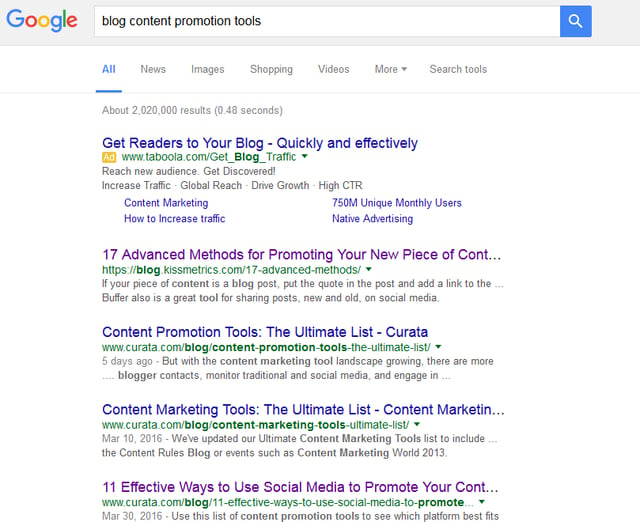 After reading the article, Bob decided to focus on social media management tools.
What kind of content should I use for the consideration stage?
The consideration stage is about being specific.
As you can see in our earlier example, most articles have pieces of advice geared towards solving Bob's problem (i.e. content promotion).
Consider the following content types below for this stage:
Comparison white paper - Give customers a rundown of your competitor's offerings and keep them glued to your site.
Expert Guides - Highlight the features and benefits of your product or service.
Live interactions or demos - Offer customers a firsthand experience of your product.
Podcast - Interview an expert or a guru and tie in your product around the topic they're discussing.
Video or Webinar - Speak to your prospects directly and give them more details on your product or service.
Suppose Bob trimmed his options down to 3 social media management tools:
Here's Sprinklr offering a demo: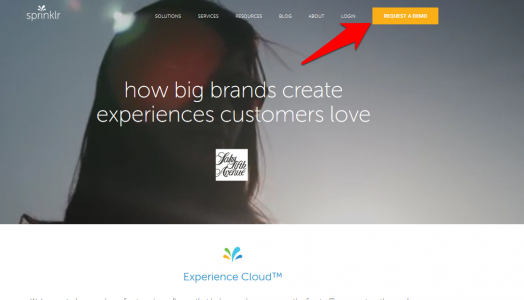 Here's Traackr with their video promo and a lead opt-in form: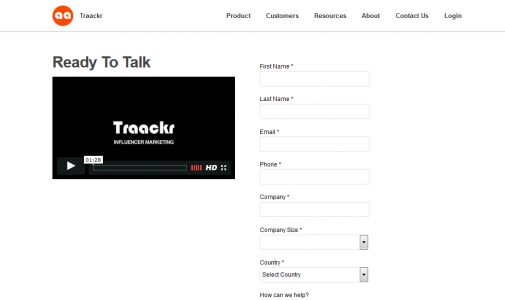 And finally, Sproutsocial and it's free trial offer: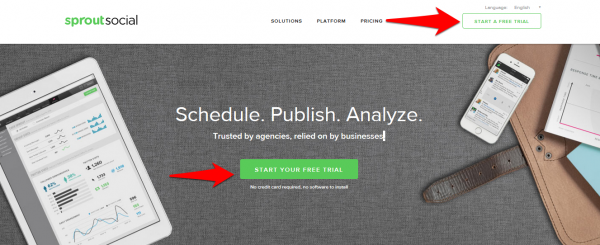 Each company highlights the benefits Bob can look forward to once he decides to try their services. They show real-world scenarios where they were able to solve problems similar to Bob's.
What kind of questions/key terms should this content answer for my reader?
Marketers should focus more on these key terms:
Solution
Provider
Service
Supplier
Tool
Device
Software
Appliance
Customers who are ready to purchase are most likely to use these terms or triggers to search for options. They are way past the "how-to" stage. Their minds are well aware of the solution they want to pursue.
[bctt tweet="Consideration stage prospects are past the 'how-to' stage & aware of the solution." username="ashleyidesign"]
Which means it's important to consider these words as part of your title, subtitle, descriptions and headline tags.
Final Words
While the Awareness Stage is all about educating customers, the Consideration Stage focuses on impressing them.
It's time to bring out the big guns and show prospects why choosing you is the best business decision they will make.
If you do this right, it'll make closing the sale as easy as selling lemonade in summer.
I help business owners and marketing professionals build powerful, automated content systems, which increase sales and boost customer happiness. Here's how it works.