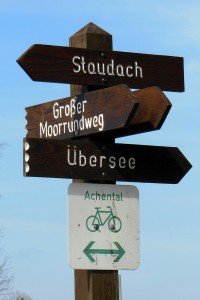 In previous articles, we talked about the Awareness and Consideration stages. Now it's time for the final one, the Decision stage.
To recap, Awareness stage is where the prospect points out an underlying problem. They go on to research the symptoms and finally their specific pain point. In the Consideration stage, a prospect sets off to specify their problem and trim down the choices. They evaluate their choices and the solutions offered.
And now we're here:
The Decision Stage
In this stage, our prospect, Bob the Blogger, has identified his problem (zero blog traffic) and come up with a solution or method to solve it: content promotion via social management tools.
What you're about to learn are the types of content and key terms customers like Bob are looking for in this particular stage of their journey.
This is the moment where you break out the fireworks. It's all meat and sizzle for the buyer's journey. And by now, your customers can't wait to try your product and experience its benefits.
So how do you do that?
I've listed 6 types of content prospects are most likely to look for in this stage.
By the way, if you've found this content useful, you can subscribe to get new posts via email.
Types of Content
Bob is at a crossroads.
Each arrow is pointing to a different direction. Some offer crazy promises while others have enticing price points.
Bob knows that choosing a particular path could mean utter failure or inevitable success. That's why Bob's looking at each product and seeing how they work in a real-world situation.
And, thanks to your content, he's considering your offer as one of his options.
At this stage, customers want an opportunity to try the product. They're more open to your solution and curious to see how it fares against the competition.
Your leads have probably checked your competitors, and they are likely comparing your offering with theirs.
This is your chance to offer certain types of content:
Vendor comparisons
Product comparisons
Case studies
Testimonials
Product literature
Live Demos
I'd like to add video testimonials and product overviews to this list. These types of content give customers get the chance to watch your product in action.
Like this example from Sprout Social, a social media management tool: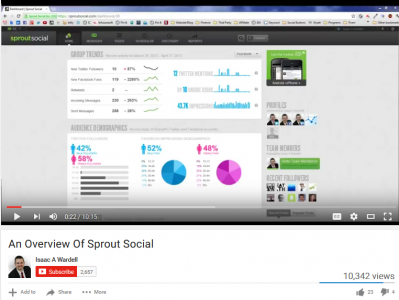 Types of questions and key terms leads are using under this stage
Customers use several search terms to streamline the research process. During this stage, customers will start to compare one product to another. That's why, you'll notice below, all phrases lean towards comparison and review-type terms.
However, I'd like to remind you that customers won't necessarily use these exact terms. But the theme is the same: they will compare and contrast products with one another.
Compare
Vs.
Versus
Comparison
Pros and Cons
Benchmarks
Review
Test
Overview
Conclusion
In an article for Forbes, John Hall of Influence and Co. said:
"Creating content that doesn't directly speak to your audience is like accidentally gifting your mother-in-law a men's razor and some aftershave."
I can't say it any better than that.
If you want customers to consider your offer, then it's time to take a hard look at your content.
Is it addressing the right type of customers?
Does it meet the need of your prospect at a particular point in time?
Can it provide the necessary information so that buyers can come up with a sound investment decision?
In this last stage, customers will look you in the eye and ask:
"Why should we choose you over other providers?"
If you did an excellent job with your content, the answers are pretty obvious.
I hope you learned a lot from this series. If you want more content like this, please let me know in the comments section.
I help business owners and marketing professionals build powerful, automated content systems, which increase sales and boost customer happiness. Here's how it works.