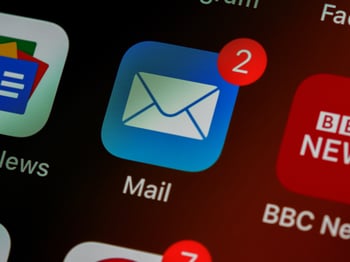 Some contacts will inevitably go stale if you've used a marketing platform for a while. They were imported from a list or subscribed to the blog but haven't clicked on any emails or spoken with sales.
Contacts like these can hinder your marketing performance. Not only are they counting against open and clickthrough rates, but they're also costing you if you pay by the contact.
I recommend to clients, especially if they haven't done any contact clean-up in a while, to put together a re-engagement campaign. If they come out on the other side of the campaign without any activity, it's time to scrub them. But, you may also find some contacts who just plain forgot about you and fill out a form because they're ready to buy.
A re-engagement campaign will look different for each business, depending on typical sales cycle lengths, type of business (B2B vs. B2C), and what you're selling. For example, if you have a B2C business selling products, a re-engagement campaign may look like sending these contacts a discount code just for them. Or, a B2B business selling consulting services may re-engage by offering links to a recent blog post, the latest guide, or something similar that shows off their expertise that the contact may have missed.
The basic steps to designing and launching a re-engagement campaign are the same.
First, figure out your goals. If you want to use this campaign to clean up contacts AND drive revenue, you will send more salesy emails. If you wish to clean up your list and maybe nudge those who might now be ready for a sales call, you will want to send more informational content, like the B2B example above.
Next, figure out the who. HubSpot has a built-in definition for unengaged contacts. It's an option to filter these contacts when sending emails. But, you'll also have other criteria that would cause these contacts to be considered unengaged. I suggest creating a list of these folks so you can see how many contacts we're talking about.
Finally, figure out the what, and send away! Take your goals for the campaign and create content to meet them. You will often reuse content already on your blog or website. But if these contacts are unengaged, they haven't seen it or wouldn't remember it.
Some thoughts on timing: we have a short drip campaign instead of a single send for most of the clients I create re-engagement campaigns for. It depends on the circumstances, but sending a completely new email the second time around or resending the first to those that didn't open will work.
Once the campaign is over and you've given it time for stragglers to open their email, it's time to purge the list. Download the list first, so you always have it, but then clear out the contacts weighing your marketing down.
---
I empower businesses and marketers to create automated content systems that elevate sales and delight customers. Here's how it works.
Also, heads up, I may receive commission on purchases made through links on this page.