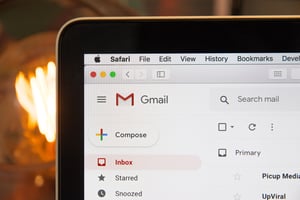 Running a website, marketing your company, and managing a business are not small tasks, and if you're doing more than one of these at a time, or actually doing it all yourself, it can seem like you are working two (or more!) full-time jobs simultaneously.
And when new leads express interest in what you do, there's an urgency in acting fast, and contacting them quickly, so you can convert leads into sales and establish new working relationships. If someone signs up for your emails, or wants to hear more from you, the ball is in your court, and it's up to you to make the next move.
This is where an already established evergreen email series can make a huge difference in your to-do list, as well as your ability to convert leads into sales. Here's how it's done:
What's an Evergreen Email Series?
Like evergreen trees that are always green and sprouting new needles for years and years, evergreen emails are always ready to send to new leads, inviting them to do business with you, and are not tied to particular promotions, or dates, or to a time of year.
An evergreen email series, or "evergreen funnel" can be used over and over again. It's an automated chain series of emails that allows you to contact new leads without ever having to hit "Send." Whenever someone signs up for your email list, they receive this pre-established chain of emails without you ever having to be actively involved in the process. And the best part about these evergreen emails? If you format them correctly, you can use them for months, or even years, without having to do much updating.
Evergreen content should be timeless, That means you want to avoid the following:
Numerical facts and hard data that are subject to change and become out of date
Seasonal or temporary "trends," including holidays or fashion trends
News reports that will quickly become dated
Instead, thing about answering FAQs, educating the reader on a certain aspect of your industry or your business, and developing a relationship with them. This can include:
How-to articles or advice and industry tips
Explaining common concepts
Testimonials or reviews
Why Should You Set Up an Evergreen Email Funnel?
The bottom line? Email marketing works. Email marketing campaigns have a huge return on investment. In fact, it's been found that for every dollar spent on email marketing, there is an average return-on-investment (ROI) of $38, and for 20% of companies, that ROI can be as much as $70 or beyond for every dollar spent. With a well-written email series, you can also begin to establish value in your company, create emotional ties to your brand, and turn leads into sales. It pays off, majorly.
But this doesn't mean that you should be frantically writing new emails weekly to keep things current, or respond to each new lead. There just isn't the time. And this is where the importance of evergreen content can truly save your valuable time while still reaching out to new leads.
How Many Emails? And How Far Apart?
It can be tough deciding just how many emails you should send to new leads, and just how far apart those emails should be sent. You don't want to bombard or overload your new leads, but you also want to make yourself relevant and meaningful.
So what's the magic number of emails you should send to provide new leads with relevant information, introduce them to your company's tone, and convert them into paying customers? Generally, an evergreen email series can include around 4-5 emails, but over the course of how many days? It depends on the scale of your product.
| | |
| --- | --- |
| Price of Your Product | Number of Days |
| Less that $500 | 3-5 Days |
| $500-$1000 | 5-10 Days |
| $1000 + | 10-20 Days |
The more they are spending, the more you want to give new leads the space time to think through a larger purchase, but not so much time that they forget all the positive aspects that come with working with your company, so be sure to think carefully about how many days there should be between each message when setting up your email series.
What Should Each Email Do?
When building an evergreen email series, it can be hard to distinguish one email from the next. What is the most important thing you can do with your first few emails, and how does that differ from the very last email? Here's a starting point for a series of 5 emails that can be tailored to fit the number and tone of the emails you send.
Emails 1 and 2: Emails one and two are a great introduction to your company. They should be informative in nature and should match the tone and form of the rest of your website. It's all about educating your new leads on the amazing things your company does, and about what it would be like to work with your business; your company climate.
Perhaps you've given your email address to a company or signed up for an email subscription online and received an email like this:
"Thank you for your signing up for more information! We've received your email, and you should start to receive emails soon."
What a missed opportunity! Your first contact is also your first impression, and should start to really inform the reader about the value of your product; educating and establishing a need. It should also match your company's personality.
Email 3: Email #3 can continue to educate your new leads on what it is your company does best, and continuing to establish a need, but this time, you can also start to shift to sales as well. This email can continue to add value, while transitioning to more persuasive language and the idea of buying your product.
Email 4 and 5: Your last two emails (in a hypothetical series of 5 emails) should focus primarily on sales. Your leads have read your emails thus far, which means they are clearly interested in your company and your product, so now you can begin to focus on sales. There are lots of techniques you can use to write dynamic, effective sales emails, and this is the time to really hone in on why your readers should use your product and your business.
Think of these last emails as your conversion sequence: Your plan of attack to convert interested readers into buyers. You've nurtured your readers and developed a relationship with them, so now's the time to get them to take action.
With an evergreen email sequence, you are working both marketing and sales, each doing what they do best, to build customer relationships and boost sales. It saves time, gains clients, and grows your business, all while spreading the word about the value of working with your company. It's a win for your new leads who are getting the information and the product they seek, and a definite win for you.
I help business owners and marketing professionals build powerful, automated content systems, which increase sales and boost customer happiness. Here's how it works.