Content marketing is one of the most effective methods of building relationships and turning one-time site visitors into loyal followers of your brand. By creating great content and adding value (consistently), you'll start to form bonds that keep your site visitors coming back for more. Here are some effective content marketing tips that can turn your one-time visitors into return visitors.
High-quality articles
I look at the articles on a site (aka "your blog") as sort of the cornerstone of your content marketing efforts. Writing articles that help solve a problem or address an important topic for your audience can be your jumping off point to attract visitors to your site and encourage them to return again and again to see what's new.
As long as you are consistently (the "consistent" part if key) writing content that's in line with your audience members' goals and adds value for them, they are likely to keep coming back for more to see what's new. As they begin to build a relationship with you and your company, audience's likelihood of becoming loyal, paying customers increases.
Omni-channel
Your content marketing strategy should include a strong focus on distribution. This is the "How do we actually get this in front of our audience?" part that a lot of businesses struggle with. Without the promotion piece, even the best website, with the best user experience, will end up tucked away in some dark corner of the Internet collecting dust.
To ensure your website and content aren't met with this fate, dig into the media consumption preferences of your audience and find out where they are when they're online. Facebook? LinkedIn? Instagram? Email? Forums? The list goes on. After you know where they are, create a plan to target them (consistently) across each of those channels to have the biggest impact.
Downloadable tools and resources
Give stuff away for free. That concept kind of flies in the face of many old school business models, but in today's world brands need to engage their target audience with valuable free content to help build lasting relationships. Think about things like ebooks and white papers. These are great for collecting leads and generating interest.
Go beyond that and provide things like templates (think editorial calendar templates from Hubspot, for example) or how-to videos. The more value offered through the content you produce, the more likely it is that people will give you their contact info, join a mailing list and share with their friends. Once you have their info, you can target them with more great content via email campaigns and keep them coming back for more.

Podcasting
Podcasting is another great way to keep your site visitors coming back for more. While your podcast may ultimately live on a channel like iTunes or Spotify, you should have a spot for it highlighted on your website.
Write introductions (and even short articles or transcriptions) and embed the audio file on a dedicated podcast section of your website. Link out to the other popular channels where listeners can follow your podcast. That way they have a choice of where they want to consume your content. A great example of this can be found on the Content Marketing Institute's podcast network page. That's to be expected, however, from the leading authority on content marketing…right?

Create a newsletter
If you've properly executed the above tactics, people are likely loving the content you're producing and craving more. Make it easy for them to get more of it by offering the ability for them to sign up for a newsletter. This allows you to send targeted content directly to their inboxes. Sort of a "Hey, how's it going?" with an invite to come back to the site to check out the new, awesome content you keep adding.
To incentivize more signups, go back up to the Downloadable Tools and Resources part of this article. Those types of giveaways are great for getting people to sign up for your newsletter. Offer a free download as incentive to sign up and receive emails on a monthly, weekly, or whatever basis. Newsletters are great for keeping your followers coming back for more, and they're great, too, when you have something to announce because you already have their attention.
Final thoughts
There is so much power in content marketing. If you have a strategy in place, and the content you produce is high quality and relevant to your audience, you're all set to start connecting and converting. Get together with your team and start planning how you can leverage the power of content to turn your passive site visitors into loyal fans.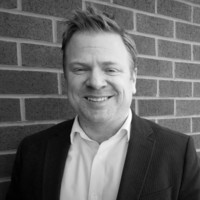 About the Author:
Anthony Gaenzle is the Director of Marketing at SE Healthcare and Founder of the AnthonyGaenzle.com marketing blog. He previously served as Director of Marketing for a global content marketing agency and founded AG Integrated Marketing Strategists, serving in a marketing consulting role for companies across a variety of industries.
I help business owners and marketing professionals build powerful, automated content systems, which increase sales and boost customer happiness. Here's how it works.