Has your website looked outdated for a while now? Does your online presence look poorly designed when you compare it to your favorite blogs and websites? Whether its an overuse of gradients or design trends that were popular 10 years ago, an outdated design makes your brand look "stale". This means that you need an immediate website redesign.
How to create a good website redesign project plan
If you're a smart entrepreneur, you probably know that your new site needs to be based on either HubSpot or WordPress. Designing for these platforms isn't something that any random designer is qualified to do. So, aside from finding a qualified HubSpot and WordPress designer, how do you go about creating your website redesign project plan? Read on to find out.
Review the old website
Ask yourself what graphic and content details you would keep from your old website. What are the things you would definitely like to remove? Keep in mind that you need to be precise in your plan so that your designer can account for a migration plan. You don't want to lose valuable content, blogs and inbound links you've created in the past.
Create a list to help you focus on the details that you dislike on your current website and keep those you think will benefit you in the long run. Also, check the ratings and the number of inbound linking domains since you are doing a website review. Make a list of the pages (and urls) that are receiving the bulk of the links. This will help the designer in planning the structure for the new website.
Figure out your goal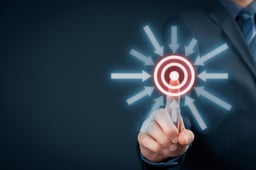 Without a clear goal, your newly designed website will not be that much better than the one you currently have. Today, various cutting marketing strategies are made possible by using the hubspot COS. Creating a new site isn't just about it looking prettier, it also needs to increase your conversion rates and visitor engagement.
What is the purpose of your WordPress or HubSpot site? What type of audience do you want to attract? How do you want your business to develop in the following 12 months? How can you use online marketing to help your business grow? Answering these questions will make things clearer in the process of designing the perfect website for your business.
---
(Click to Tweet)
---
Focus only on the audience you need the most
Even the most expensive redesign is pointless if it doesn't attract and satisfy the right audience - people who will benefit from the content you publish and are known for.
Make sure you know the type of audience you need, as it will be easier for you to create great content and provide the information that people are hoping to find on your website.
Research and analyze
After identifying your primary audience and the specific goals of your website, you need to concentrate on the main content. Visit topic-related HubSpot sites and take notes of their content, blogs, videos and articles that they have published in the past.
Note down their marketing tactics such as free eBook offers and the social media approach said sites are using to attract more visitors. Your content should be well-researched and based solely on well-researched facts. Don't try to trick your audience because they can sense false information quite easily.


Explore new possibilities
Always strive to be one step ahead of your business competitors. Redesigning your website also means that you should make it easier for your audience to find what they are searching for.
Explore new ways to improve the navigation on your site. Check out (and try) some ideas on quicker updates, easier navigation, and a simpler interface. None of your visitors will have the time to go through complex navigation schemes just to find a simple bit of information. They'll go to your competitor instead.
Map out the website navigation
The level of simplicity that your website navigation displays will determine whether your visitors will go through each page or not. Remember, people want to save time and find helpful information as quickly as possible. Map out the navigation in your project plans, before you ever build the site. Obviously a quality designer will help you do this.
A good trick is to map out your navigation in the real world, with actual sticky notes. This helps you get a "better feel" of how the navigation will work. Each sticker should represent a page and one keyword from your website. You can shuffle the stickers and experiment until you find the perfect combination that will help you create a scheme for a simpler site navigation. This will also be the heart of the migration process in terms of SEO.
Create content regularly
A website redesign also entails making it easier to post new and fresh content on a regular basis. Today content marketing is a lot more important than it used to be. This is why modern websites are so content-centric. Don't wait for the redesign process to be finished; start working on the content you'd like to publish on the new website right away. Begin by doing research and gathering information which will help you create quality and informative articles. After all, quality content is what people are interested in when browsing business blogs.
Change your marketing plans
Marketing strategies should always lead to building a bigger audience and delivering quality content. Improve your marketing plans by starting a monthly newsletter for your visitors - keep them up-to-date with the latest news. Email subscriptions will encourage you to create new marketing campaigns and reward your loyal visitors, so they will be happy to visit your website time and again.
Learn from your competition
Analyze your rivals by identifying the positive and negative aspects of their websites. This will help you find out what you should and shouldn't do to make your site stand out from the rest. Check the website rankings of your rivals and the way they are using social media to improve. Observe their visitors - what do they like the most, as well as what are they discontent about.
Set a redesign deadline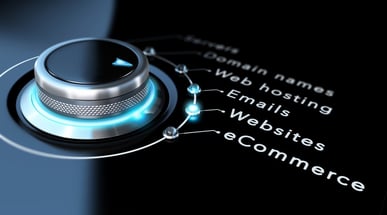 If you set a deadline, the developers working on your website redesign will give it their all to finish the task on time. Create a precise plan for the milestones that must be reached within a given time frame. The plan should have deadlines for each process separately. Lastly, put a tentative launch date as the "finish line" for all the milestones being considered in the redesign process.
If you are looking for a quality website redesign, check out what I can do for you. I will be glad to offer you my professional help by providing outstanding website designs for HubSpot COS sites. When it comes to content migration, as well as offering advice on how to improve your marketing strategies and attract a larger audience, you can count on me to show you the way.
I help business owners and marketing professionals build powerful, automated content systems, which increase sales and boost customer happiness. Here's how it works.