HubSpot is growing.
Not just with its business as highlighted by their 2015 Q1 report, but with the number of strategic integrations. In fact, you can check the HubSpot integrations page where they showcase popular solutions like:
Zendesk
SlideShare
Shopify
FreshBooks
GoToWebinar
Salesforce
LeadPages
For over 2 years, I've been using HubSpot to run my business and it never fails to impress me, between the regular updates to the software, excellent customer service, and easy access to data. Most of my clients use HubSpot as well. I find it easy to implement since everything you need (blogging, marketing, and social media) is under one hood.
And during my time working with clients and running my business, I have found 5 HubSpot integrations that every small business should have. When I say "small", I'm talking about businesses that have 3 – 50 members. I recommend these plugins because I personally use them for my business. My goal is to save you from spending hours searching for the right mix of solutions for your business. And by the end of this article, you should be able to incorporate these solutions and streamline your business process. That way, you can run your business better.
Teamwork is an online project management tool. You can create, monitor, and manage projects from anywhere in HubSpot. But what I find interesting about Teamwork/HubSpot integration is how you can log and track time. You can even prepare invoices with all tracked time and expenses. This is important when you're working on a project where you're billing someone by the hour. This integration allows you to monitor your expenses against project milestones.
Click on the image below and see how it works: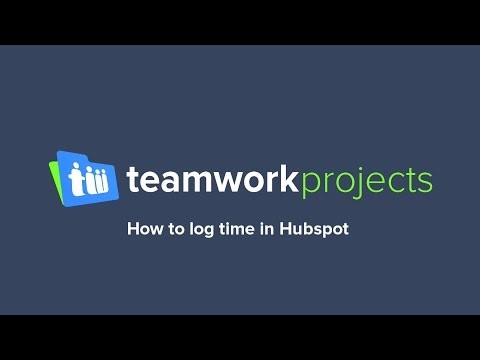 Click on this link for more information: Integrate Teamwork and HubSpot
Misplaced a signed document … yet again?
With HelloSign/HubSpot integration, you don't have to worry about that anymore. You can track the progress of your sales contracts; from the time the recipient opened it and returned to you. Plus, it allows you to sort contracts based on where they are on the sales funnel. You can monitor these activities on your timeline view via HubSpot CRM.
To enable this integration, you've got to have a HelloSign account.
Visit the HelloSign/HubSpot integration page for more details.
This app is the "glue" that binds HubSpot with 270+ web services including Google sheets, Trello, Evernote, MailChimp, Twitter, Facebook and more: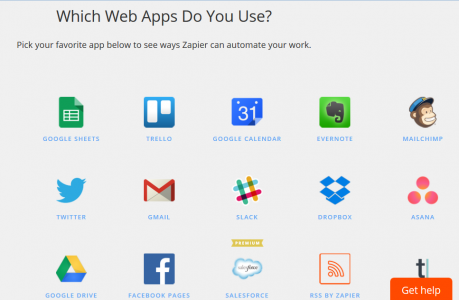 So how does it work?
Let's say someone issued a support ticked via Zendesk. The issuance of the support ticket triggers Zapier to add the sender's contact information to the contact workflow. HubSpot will then send a follow-up email to the customer. In other words, you're only updating one platform instead of two.
Or how about a new HubSpot contact added automatically to a Google spreadsheet?
The Zapier/HubSpot integration allows you to streamline your workflow; thus, less confusion, more control, and quicker response.
Learn more about Zapier and HubSpot integration on HubSpot Academy.
The WordPress/HubSpot plugin enables real-time analytics and reporting. This plugin allows HubSpot to recommend features or content to your blog. You don't have to edit the code of your site's template. All you have to do is install the plugin. Perfect for non-techie people.
So why would you want to install this plugin? Because it shows you where the traffic came from (e.g. email, social media, PPC, etc.). Plus, it allows you to track customer behavior and personalize your content based on those data. And we all know that the more personalized your content becomes, the more attracted your prospects are.
Visit the WordPress/HubSpot integration page to find out more.
Your marketing campaigns should never be restricted to PPC's, emails, and landing pages. Become active in promoting live events via Eventbrite. It is an online platform that helps you organize and promote your event. It works well for any event that you can think of: certification classes, festivals, fundraisers, concerts, conferences, sporting events, ceremonies, and parties.
With Eventbrite/HubSpot integration, you can check your guest's profile and where they are in your funnel. Plus, it enables you to understand how they came to know your event. Was it via email? A PPC campaign? A blog article? Or a landing page?
Check out the Eventbrite/HubSpot integration page and see how you can promote your next business event.
Here's how I can help you …
My recommendations are just part of a bigger plan in helping business people like you. I'm doing this because as a business owner myself, I understand how hard it is to run a company. With thousands of solutions in the market right now, it feels overwhelming and confusing at the same time. So if you feel that you need help applying these upgrades to your business, let's get in touch. I'm always welcome to take your business closer to your customers. And even closer to your goals.
I help business owners and marketing professionals build powerful, automated content systems, which increase sales and boost customer happiness. Here's how it works.